---
We make your ideas come to life.
---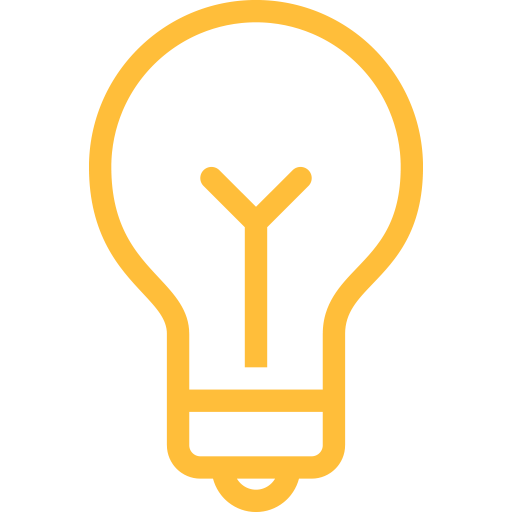 Your Idea
Are you looking for an experienced team for your large scale mobile app and its backend services? We can make it happen! We believe in your idea as one of our own. Even so, in order to polish and streamline the idea, we put it through a very careful process before starting design and development.

Our Touch
We adopt an agile approach for project management, development and testing. We build, test, launch, gather feedback and repeat the process to create a high-impact mobile app!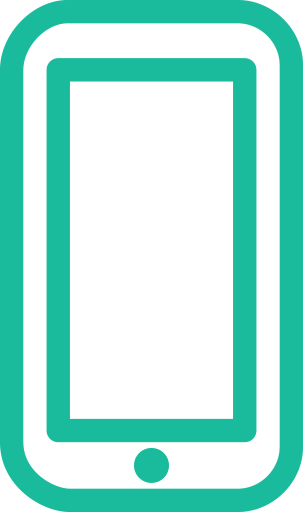 A Fantastic App
Incremental quality assurance analysis means that there are no surprises at the end. We don't simply deliver the app but a unique mobile experience. We are very happy to be always with you to maintain the app, which covers everything from feature expansions to whole new versions.
Take a look at what we built for iOS and Android so far:
---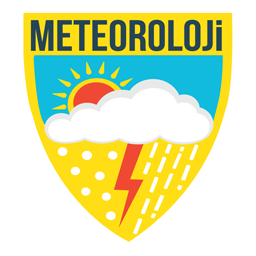 iPhone, iPad, Android Phone and Tablet
Meteorology
Meteorology is the official iOS and Android weather application that we developed for Ministry of Forestry and Water Affairs, Turkish State Meteorological Service. Criticized by its users since the application had not been updated for a long time, we enabled iOS and Android users to reach accurate and up-to-date weather information from a renovated and modern user interface.
Here are the features why Meteorology app is better than other weather applications:
Detailed instant weather information for cities and districts.
Detailed hourly and daily forecasts for cities and districts.
Instant weather information and forecasts for the closest location calculated with GPS.
Push notifications for meteorological alerts.
Satellite and radar images over map.
Current sea temperatures and snow ticknesses over map.
Marine forecasts about weather events in our seas.
Meteorology Radio.
Sharing weather information, meteorological alerts and images taken with in-app camera on social media.
Quick launch with 3D Touch (only in iOS).
Displaying weather information without launching the app through Widget.
Meteorology app is developed for Turkish State Meteorological Service.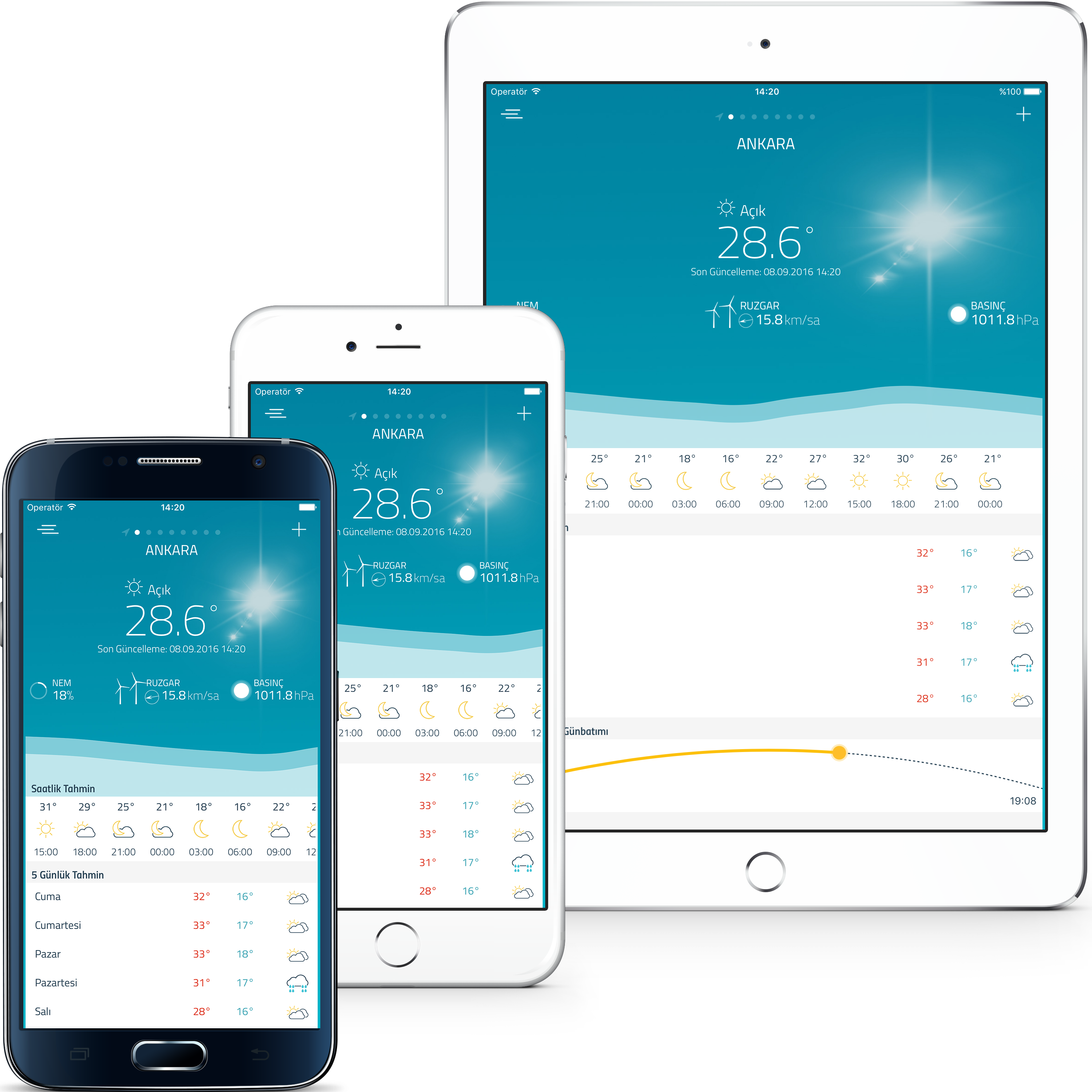 ---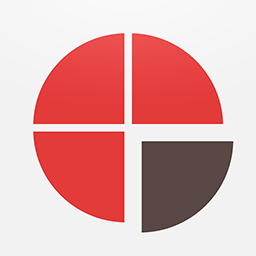 Pickr is a social network which makes it possible to get instant opinions of others about health, sports, travel, music, technology; in fact, almost anything. It allows creating instant visual polls with multiple choices; share polls on Facebook, Twitter and other social platforms; instantly see new votes and comments on your polls; explore the trends; and follow friends and popular users.
Here are some examples illustrating how you can use Pickr.
You will have a special dinner with your boyfriend, and having a difficult time to choose between your beautiful dresses. Take photos of dresses, ask your friends' opinions and get instant replies.
Which one looks better on me, red or black? #fashion
You want to see a movie at the weekend. Explore Pickr if there is a related poll for the films currently in theaters to see the choices and opinions of others. If there is not, open your own poll ask others' opinions.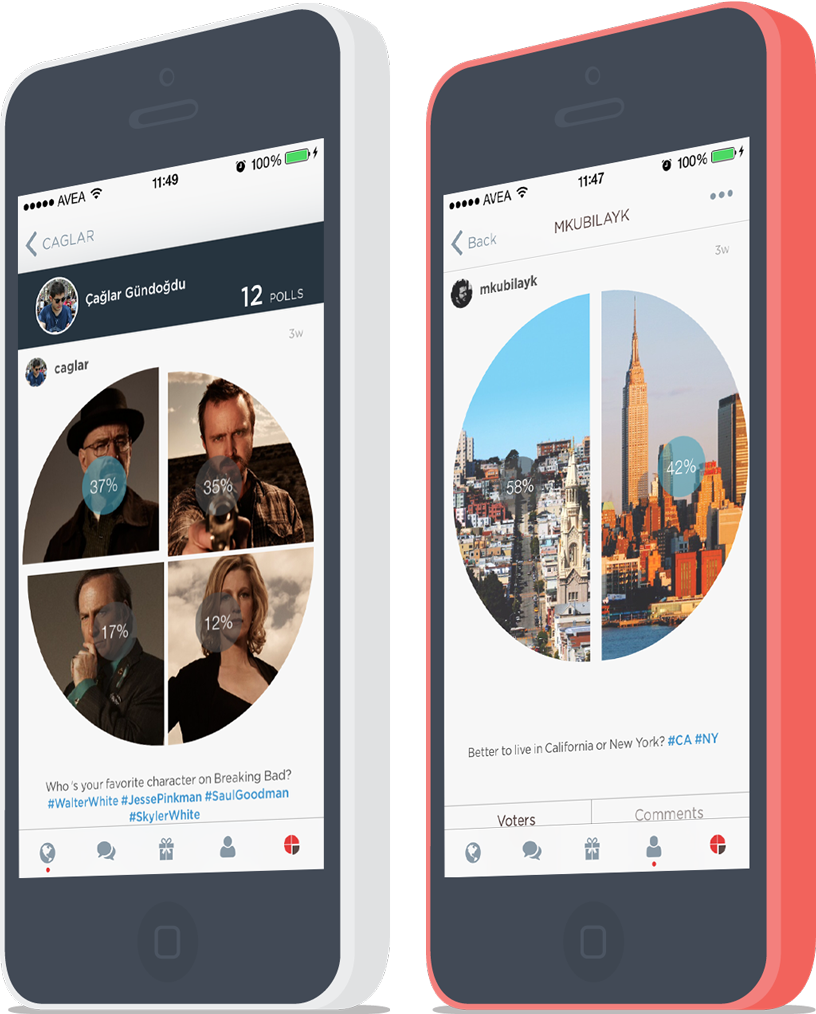 ---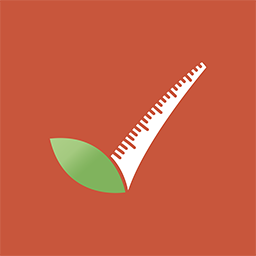 iPhone
Diyetick
Diyetick is an iOS application providing personalised diets plans to its users to assist in reaching their weight goal easily. Created by Acibadem Nutritionists, diet plans will help you keep your body fit and healthy.
Here are a few features that makes Diyetick essential:
Your professional nutritionist prepares optimal diet plans and helps you get fit.
Diyetick offers multiple alternative foods in conformity with calorie requirements.
You can pick your favourite exercises in the program and record burned calories each day.
Diyetick allows you to ask questions to professional nutritionists and be keep in touch with them.
Diyetick offers dishes specific to Turkish cuisine.
Diyetick evaluates your progress and suggests new diet plans.
Diyetick is developed for Argela.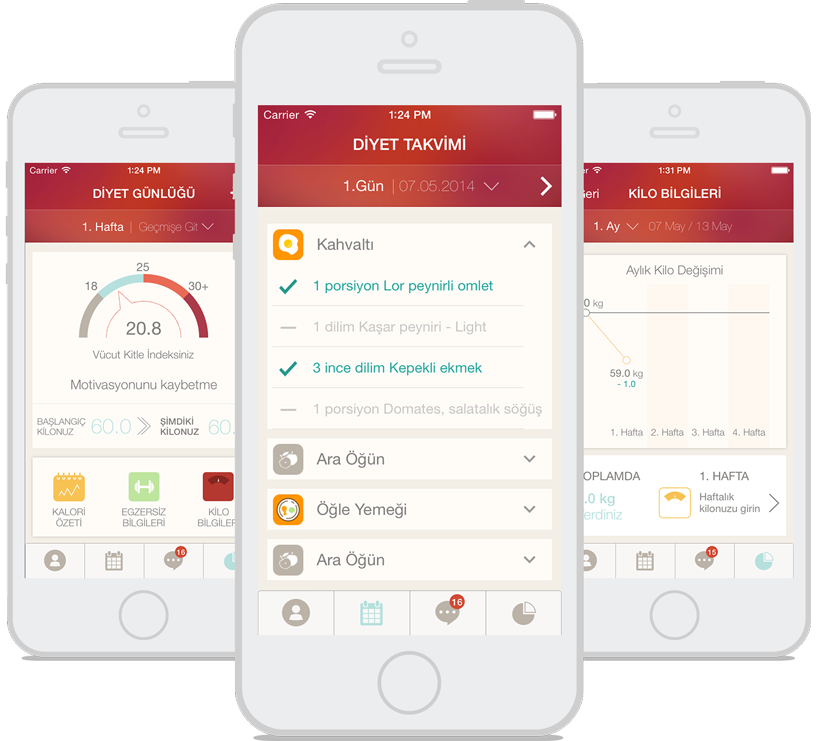 ---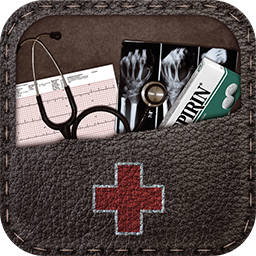 iPhone, iPad, Android Phone and Tablet
Diabetes, Pregnancy & Baby Monitoring
With the Turkish Telecom partnership, we have developed several chronic disease and life style management applications.
With Diabetes application, healthcare professionals can create a treatment plan for patients by selecting measurements (i.e. blood pressure, glucose, weight, etc.) that they ask patients to measure and record. Patients can follow their treatment plans daily and record their measurements, medications etc. by providing necessary details (i.e. before breakfast, after lunch, etc.). Both healthcare professionals and patients can monitor patients' conformance to the treatment plan and healthcare professionals can intervene when necessary. Application can communicate with ISO/IEEE 11073 compliant medical devices and some proprietary devices so that it can automatically retrieve patients' weight, blood pressure and glucose measurements from medical devices.
With pregnancy monitoring application, pregnant women can have information about weekly development of infant and status of mother, record the weight measurements and follow the weight increase, manage their appointments by selecting the questions and complaints that they want to ask and mention to healthcare professionals during the appointment.
With baby monitoring application, mothers can have information about weekly development of baby and status of mother after birth, record babies weight, height, head circumference, nutrition and sleep values and track the baby's growing, be notified about immunizations of baby and keep track of it.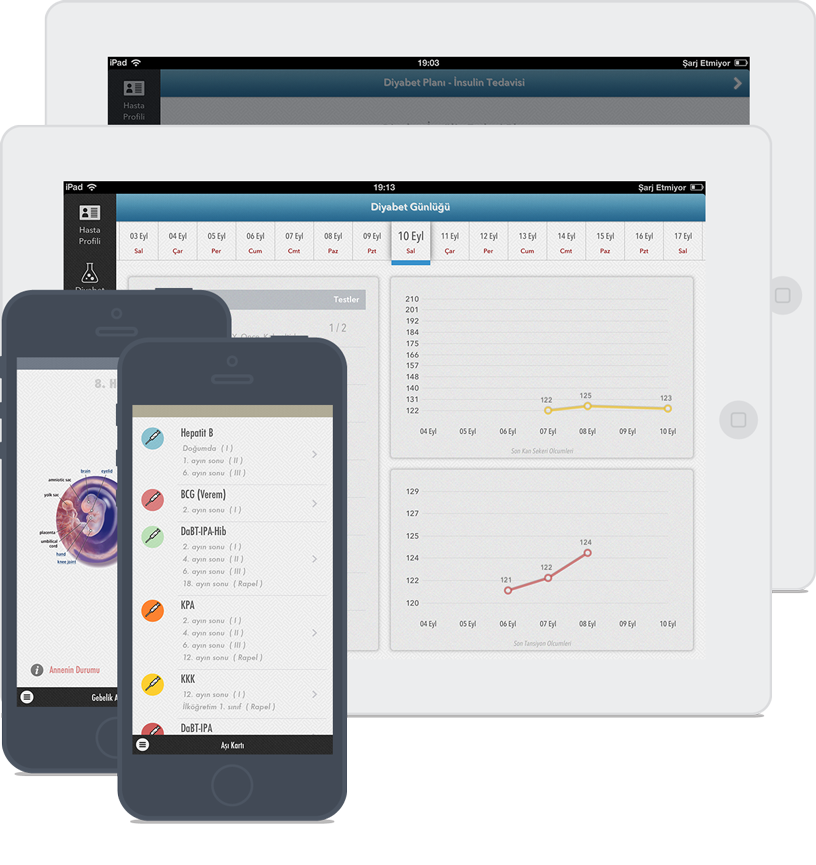 ---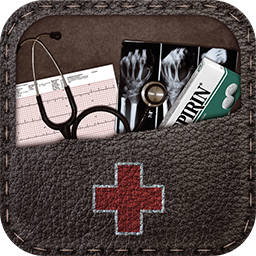 Android Tablet
mePHR
Along with Turkish Telecom, we have also developed the mobile version of our personal health record system, eSağlıkKaydım.
With mobile version of eSağlıkKaydım, which we named as mePHR, patients can access their medical records, save their lifestyle diaries, medical diaries and physiological measurements, add reminders about medications or measurements. mePHR can communicate with ISO/IEEE 11073 compliant medical devices and some proprietary devices so that it can automatically retrieve weight, blood pressure and glucose measurements from proper medical devices.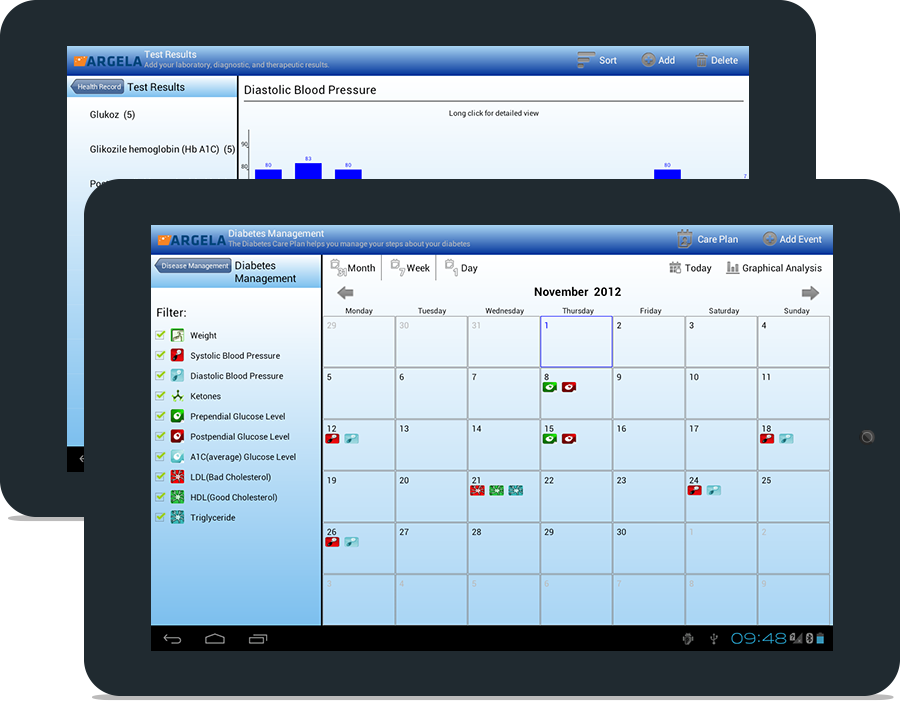 ---
Would you like to talk about your idea?
We would love to hear from you!
---